It was a busy day here today! Josh and Matthew go to a school with a year round schedule and their track break is the entire month of November. So tomorrow is actually the last day of school for them until December. Josh's teacher wanted to do something to acknowledge Thanksgiving, but since there is no school in November, they celebrated Thanksgiving today by putting on a Thanksgiving play. It was really cute, Josh played John Carver and he was really proud of his part. We had fun going to his class to watch the play. He did a good job!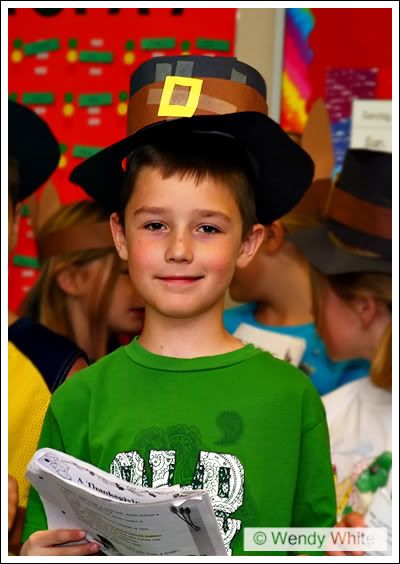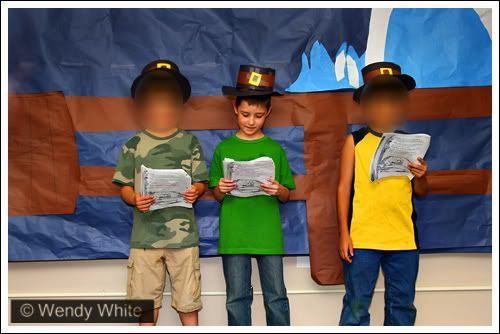 Then since we happened to be there at the end of the school day for the play, we got the kids and went straight from school to the pumpkin patch! The pumpkin patch is one of our favorite fall family traditions. We never miss it! There is a really great one here with a huge corn maze and lots of fun activities. We look forward to it all year. The weather is AMAZING here right now, which is so weird for being the end of October. The last week of October is always SO cold here, but today it was almost 70 degrees, so we had a lot more fun this year than we normally do because we actually got to go without freezing!

The first thing we did when we got there was to go into the corn maze. Every year we try it and every year we get lost and give up. But THIS year, I'm proud to report that we actually made it through the whole maze! Yay! The kids really enjoyed it, we had a good time maneuvering our way though.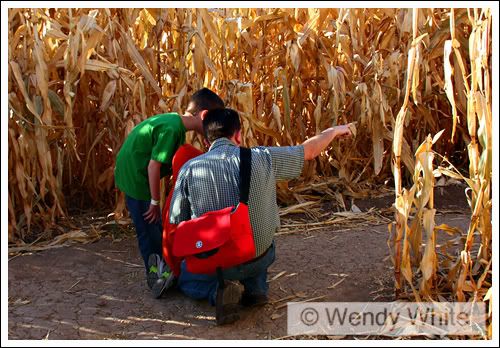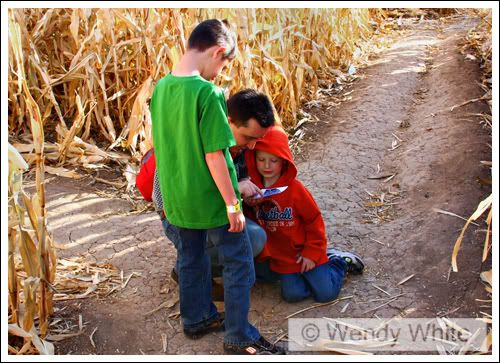 Then the kids had a great time doing all the fun activities they have there. They've got some goats and horses, a place where you can sit on a saddle and pretend to rope cattle, a hayride, an area with these neat peddle car things, a HUGE sandbox, but it's corn instead of sand (so fun to play in!), and there's a really cool trampoline type thing. It's like a big inflatable rubber thing that is low to the ground, I can't explain it, but it's super cool! I've never seen one anywhere else. The kids jumped and jumped until they wore themselves out!
We also had hamburgers and hot dogs for dinner. It was surprisingly good food for being a little food shack.
We spent a few hours having a really great time and I'm already looking forward to going again next fall. It occured to me while we were there that most likely Clarissa will be able to come with us next time!