I was going through some old photos I had saved in Photobucket and I came across this little gem!
Josh wrote this when he was five and it made me laugh so hard that I scanned it and saved it.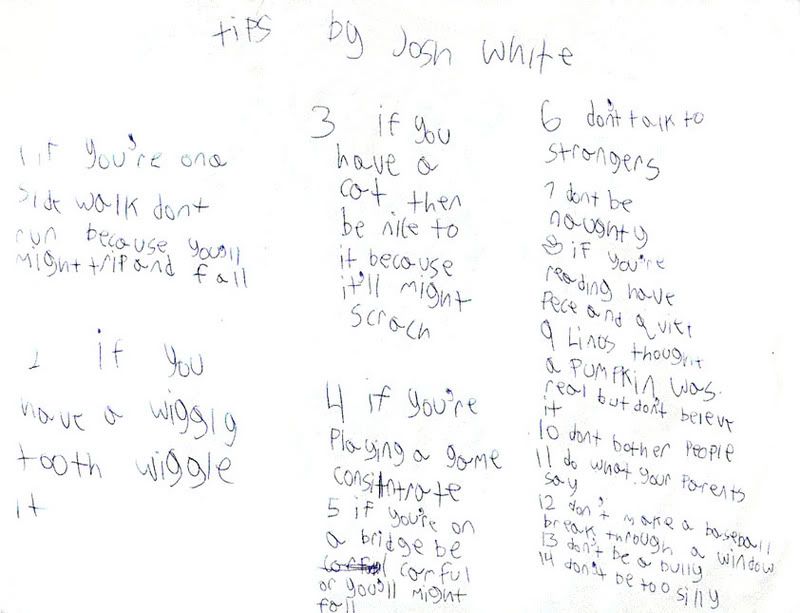 In case you can't read it, here's what it says (with spelling mistakes left as they were).
Tips By Josh White
1. If you're on a sidewalk don't run or you might trip and fall
2. If you have a wiggly tooth wiggle it
3. If you have a cat then be nice to it becuse it'll might scrach
4. If you're playing a game consitntrate
5. If you're on a bridge be carful or you'll might fall
6. Don't talk to strangers
7. don't be naughty
8. If you're reading have peace and quiet
9. Linus thought a pumpkin was real but don't beleve it
10. Don't bother people
11. Do what your parents say
12. Don't make a baseball break through a window
13. Don't be a bully
14. Don't be too silly
I can't believe that funny little boy is about to turn 13! He still makes me laugh every single day. I love that kid.